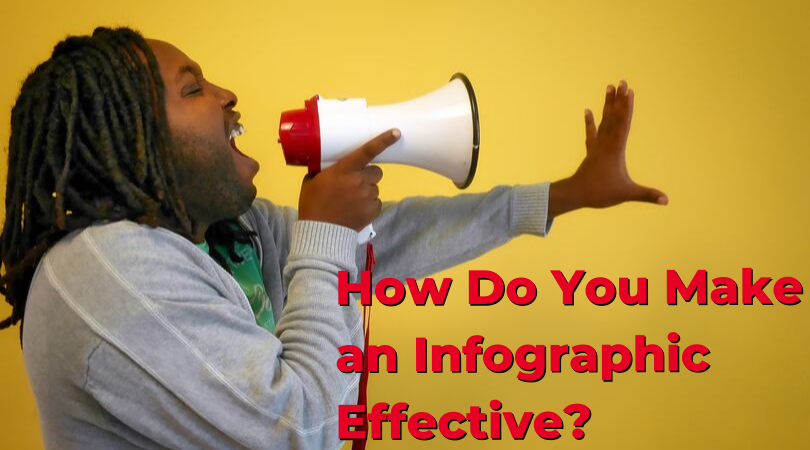 July 14, 2019,
Are you a content creator looking for a way to maximize web traffic? Infographics may be just the thing for you. Infographics, defined as 'visual representation of data', are a fun and easy way to get your point across. You can use them in presentations, blogs, social media marketing, and even press releases.
Studies have shown that infographics are 30 times more likely to be read than normal text on any given website. Moreover, 80% more people retain what they see in infographics than in a normal article. Surprising but true.
Therefore, you should hop on the bandwagon and use infographics in your content. Don't know how? That's okay. See our guide below. 
What Are the Types of Infographics?
To start with, it's a good idea to see what types of infographics are out there. By doing this, you get to see what uses do different infographics serve. A colorful combination of images, charts, graphs, and minimal text, infographics have many types. 
Generally, there are five main types of infographics, including:
Statistical Infographics
Statistical infographics are the most useful type for marketing. Do you remember that Deadliest Animal in the World infographic Bill Gates published a few years ago? It went viral because it was so eye-catching.
Timeline Infographics
You can use these in history class, for project deliverables, to mark out an origin story, scheduling big events, and much more. Timelines are better read and easier to follow using infographics.
Process Infographics
Can't seem to understand a complex process? Infographics are a good way to break down and simplify processes, making them easier to digest. You can use these for marketing strategies, project guides, cooking recipes, and so on. 
Informational Infographics
Unlike other infographics, informational infographics are heavier in text. They aim to explain a topic or a concept using fun, interactive means. For example, you can use pictures, characters, and other visual references to explain your niche.
Hierarchical Infographics
Exactly as they sound, hierarchical infographics showcase a hierarchy by dividing information into levels. Examples: an organogram, family tree, or a learning pyramid.
Other than these, there are also:
Geographic infographics

Comparison infographics

List infographics

Resume infographics
How Do I Make a Simple Infographic?
First of all, if you aren't using in-house or freelance designers, how are you doing it? Are you using online tools or graphic software like Adobe? If you're a complete amateur, use online tools like Canva or Piktochart. They're easier to use, and they're free.
Making a simple infographic on these websites isn't hard. All you have to do is:
Create an account. You get more options and tools open to you if you're an account holder rather than a guest.

Click on a new canvas.

Give your infographic a title. 

You'll see that the canvas is set with different blocks. If they're not to your preference, you can rearrange these using Add Block (+), Delete Block (x), and Clone Block (=). 

Select a template. Canva and Piktochart have many templates, so pick one according to the type of infographic you want.

Customize your work. Erase the unneeded text and put in your own words, images, charts, etc. Also, change the color scheme, font, alignment to what you want.

Share, print, or download your work. 
As you can infer, the process involves a lot of trial and error. You'll have to keep rearranging things until you get something you like. It's entirely up to you.
What Size Should the Infographic be?
One thing you should note while making your infographic is the size. Infographics are differently sized according to where you'll be publishing it. 
Here are the pixel limits for some popular websites:
Pinterest: 600 infinite pixels
Facebook: between 403 by 403 pixels and 2048 by 2048 pixels
Google plus: minimum 497 x 373 pixels and maximum 2048 x 2048
For general websites or blog posts, keep the minimum as 600 pixels and maximum as 1800 pixels. What you want is to keep in mind tablet users as well as smartphone users. Tablet users need visual content to be at least 600 to 640 pixels. 
How Do You Make an Infographic Effective?
Now hang on. What good is an infographic if it isn't effective? There are some things you should keep in mind before making your infographics to make it more impactful. These include:
Your Target Audience
Firstly, infographics need to be relevant to your target audience. You'll see more web traffic if the content matches the needs and/or wants of your target audience. For example, if you're targeting high-school students, your infographic should state as such. 
Your Focus
Your infographic shouldn't be a blast of random facts and figures. Narrow down the information to a single topic. This will get your point across quickly and make your infographic seem more organized.
Simplicity
Again, the whole point of an infographic is to make complicated content simple. Don't put too many things on one infographic. If the content is too much for one page, then divide it into two or three.  
White Space
Any professional graphic designer will tell you the significance of white space and other types of negative space. White space gives your infographic balance and gives the eye a moment's rest. Without white space, your infographic will be hard to view.
A Catchy Headline
Headlines are important in any type of content, visual or otherwise. Therefore, you need to think of a creative one. Catchy headlines will be:
Not more than 70 characters

Precise and to the point (in describing the infographic)

Eye-catching and provocative
Avoid wordy headlines or misleading headlines. This is because your viewers only want what's relevant to them.
Conclusion
After reading all of this, the bottom line is: infographics are very useful, and you don't want to be the only one not using them, especially if you're an entrepreneur. About 81% of all businesses are using visual content like infographics in 2019, and this number is expected to grow even further.
Infographics are simple to make, and they can be highly effective (provided you follow these tips). We strongly urge you to try them out.