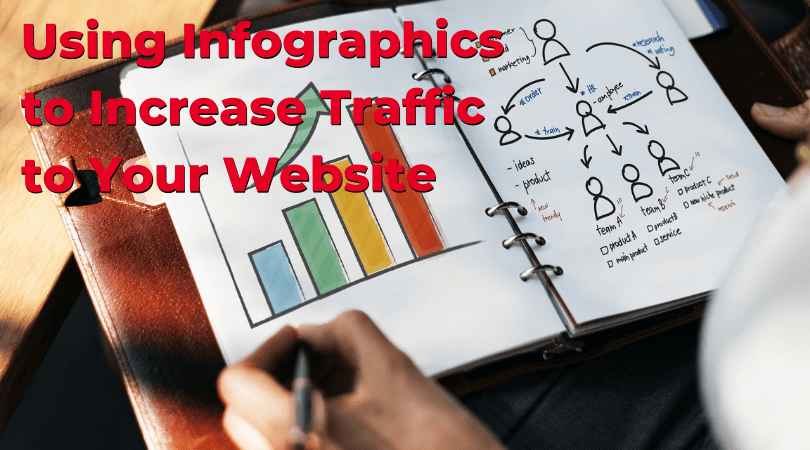 May 23, 2019,
If you are yet to integrate and take advantage of infographics in your marketing campaigns, then you are potentially missing out on a lot of traffic.
Unlike traditional marketing methods, the rise of online businesses has come in with new ways of attracting buyers. A great way to do this is by using infographics.
Infographics enable you to make your website more attractive to readers, thus increasing traffic.
Like any businessman or woman, you probably want more customers. The main goal of creating infographics should be to generate traffic. The sad thing is that most website owners use infographics, but still fail to attract the interest of internet users. Well, the main cause of this is that their infographics that don't appeal to their readers. As a result, most users don't find a reason to visit the sites.
But, if you must maximize infographics to increase traffic to your site, then you must understand how to come up with content that meets the interests of your audience. This doesn't mean you craft just about any content; the infographics must still be relevant to your niche.
The information you are offering has to be groundbreaking. Considering that it's hard to come up with a completely new idea, you must have the skills to create a perfect blend of the existing ideas.
In this guide, we take you through how to increase your web traffic with infographics and the reasons why you need infographics.
Tips For Getting Traffic With Infographics
1. Get an Infographic Idea
Coming up with a topic is always the first step.
When brainstorming, you want to come up with something that is different from what's available online. To do this, you have to take your time and thoughts on distinctive and creative infographic ideas.
The uniqueness of your infographic is largely determined by how innovative your content will be. Your visitors want to see original content that offers a solution to their problem.
This is why you should do thorough research on Google and other sites an materials to help you learn what seems to be new and innovative and which of the ideas seem to excite thousands of people. Put the idea down but spin it a little bit to be better.
Analyze how different brands have handled a similar challenge and in the end, you will come up with an attractive idea on how to display your infographics, rest assured it will help you drive lots of traffic to your site.
2. Understand the Perspective of a Well-Done Infographic
Before putting your idea at work, research, and look at how other brands are doing it.
It is good to have businesses that you look up to, those that have already achieved a lot and have the attention of many individuals. This will also help you understand the main components and elements that a successful infographic should entail.
Also, you will learn about the different designs so you get to choose one that might work best for you.
3. Choose A Great Topic
You must come up with a unique and original title for your infographic.
After evaluating the various designs and requirements of a lead-generating infographic, it is time to come up with a title and determine how you will design and promote it.
The best way to go about this is by choosing a topic based on what is currently trending. People love following trends, and if you come up with a headline that reflects a trending event or movie, you are likely to have most fan's attention and not only that, even after the trend loses its hype, the relevance of the topic will still apply.
4. Promote It
Now, this is where the real work comes in.
Now that you have already created that infographic and you feel satisfied with the results, it is time to promote it and ensure that as many individuals see it as possible.
Promotion entails infographic submission, use of social media, influencers, guest posts; you name them. One of the easiest is to write a blog and ensure that your infographic accompanies it. You can never go wrong with blogs or articles and then, let the infographic simplify the complex bit of the blog. You should do this in your blog.
Also, you can promote it on social media. This is where you share the article that you wrote accompanied by the blog on your social media accounts. You get to achieve this via links that will direct those who click on them back to your site.
Depending on your budget, you may also use influencers to help you spread the word. Look for influencers that you think will find your infographic and the content in it interesting. Note that you do not just rush to any influencer or marketer. There are niches, and so you should get one from the same niche as yours for the promotion to be successful.
Another tip to help you increase your web traffic with infographics is ensuring that it is SEO friendly. This will be based on the design and content that you include in it. Use the right keywords, tags, and make sure it is something that site visitors would be interested in. If Google finds it to fulfill all these elements, the chances are that it will boost your site's ranking, which is a good way of increasing traffic.
These are the top tips to help you come up with useful infographics that will undoubtedly attract the attention of many prospects, and in the end, it will also maximize conversion.
But, you're probably still wondering why infographics are important…
Reasons for Using Infographics
They are easy to follow and understand – one of the reasons why infographics are preferred over blogs and other forms of content is that they provide a clear and easy-to-read format, which makes it easier for the viewers to understand the message you are trying to pass. With this, there are higher chances that they will read it as opposed to blogs where they are likely only to read the first paragraph and leave it at that.
The human brain processes visual images better than written content – you obviously will agree with this. Most individuals prefer viewing photos or watching videos to reading the same content contained in those pictures. They find it engaging and interesting, and if you invest in providing your visitors with content they can easily relate to, there is a chance that they will gain interest in whatever you are selling.
Infographics are easy to share – to increase traffic to your site; you must have as many individuals as possible know about you first. Integrating the share button where the viewers can share your content or site link to their friends, maybe through their social media accounts is one of the effective ways to do so. You will also be able to share your infographics to your social media accounts better and easier than you would with blogs.
Infographics are SEO friendly – from the given points, visuals are loved, and they are easy to share compared to traditional text content. This makes more people to click, like, comment and to share your content, and this way, your site will be indexed by Google, which will result in a higher ranking by the search engines. Read our guide on SEO for infographics.
Infographics help you connect better with your audience – these visual elements are designed to help educate your audience and do it is a concise and understandable manner. They only help you educate them but also allow you to build a connection and relationship with them. The secret to a successful business and to increase traffic to your website is to make your visitors feel like you value and appreciate them. Buyers are likely to build a connection with businesses that have their interests in mind rather than those whose only goal is to make tons of sales.
Infographics are persuasive – Buyers love getting information about products before buying them. They want statistics and figures, and infographics are a perfect way of doing so. They allow you to enter as much data as you wish in an easy to follow and understand format. They offer a flawless and compelling format, which is likely to attract many people's attention to read and even persuade them to buy.
Helps in increasing brand awareness – A good infographic design should entail the relevant information about the business, which includes website address, email address, contact information, and the business logo. This is an effective way of advertising your business everywhere. If done correctly, it can help you increase your site traffic by more than 10%. With infographics, it is more than merely promoting your products and services. It is more of showing your audience a visual idea of what you are and what to expect from you.
Makes you look experienced and knowledgeable – it does not matter if you are just new in the business world. With infographics, shoppers will view you as an expert. It is all about how to present your content. Providing your target audience with graphs, charts, and tables makes you look put together and that you are serious with what you do. It is an excellent way of getting people to trust you, thus increased traffic.
Conclusion
Research has shown that brands get a 12% traffic increment after adding an infographic to their sites, which is quite impressive.
Do not be left behind; make the right choice and invest in creating the most compelling infographic for your website and enjoy the incredible benefits too. Take your business to the next level through increased traffic and sales by creating infographics.